My husband & I had the most amazing mango sangria at one of our favorite Brooklyn restaurants. After some experimenting, I was able to come up with a recipe that resulted in a very similar drink and it's so easy to make.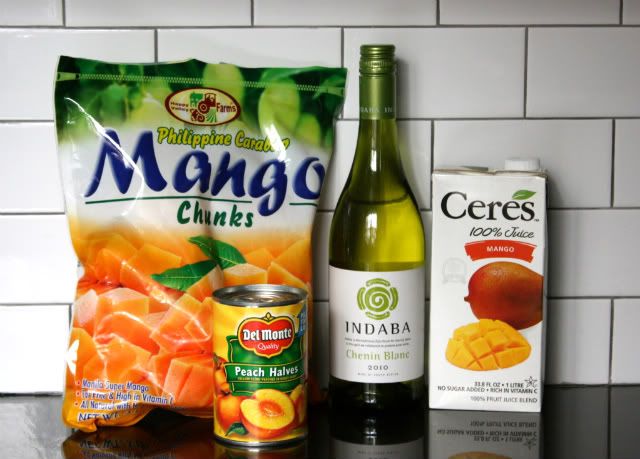 Ingredients:
1 bottle fruity white wine (I used chenin blanc)
12 ounces mango fruit juice
12 ounce can of peach halves in syrup
1 cup of frozen mango chunks
Instructions:
Mix all ingredients in a large pitcher. Make sure to include the syrup with the peace halves. Let the sangria stand in the fridge for a few hours before serving.
If you prefer a lighter sangria, you can add a splash of club soda. Enjoy!