I would love to adorn my home with these beautiful handmade modern paper ornaments by Kissa Design. Kissa Design describes these paper star urchins as

"a modern twist on a cherished holiday tradition, a handmade Christmas tree star ornament or Polish folk art harvest decoration often called a porcupine ball."

I love the simplicity, crafted from just paper, but with such skill that a unique and eye catching work of art is created. I also love the variety of colors available. You can essentially hang these in your home all year round, simply rotating colors as the seasons change. The colors below would be perfect for the Autumn season.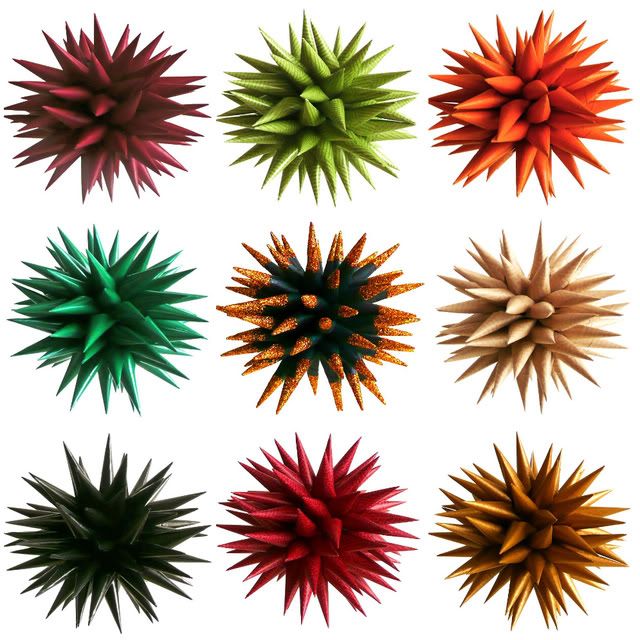 (all images via
Kissa Design
)